Doug Stone in Concert - Friday, June 10, 6:30 PM
With special guest Brison Bursey
The concert will be held in the Quanah High School auditorium. Doors open at 6 PM, music begins at 6:30, and Doug Stone takes the stage at 7:30 PM. A portion of the proceeds benefits Save Star House. Get your tickets now.
Doug Stone (solo acoustic performance)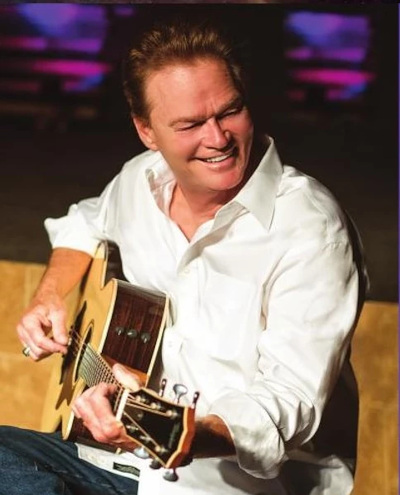 Doug Stone found his mark in music as a lonesome baritone balladeer, although he was very adept at hard-up-tempo country. Doug was already over 30 when a Nashville manager paired him up with Epic, his first record label. He debuted in 1990 with the single, "I'd Be Better Off (In a Pine Box)," the first release from his 1990 self-titled debuted album Doug Stone for Epic records. This album produced a handful of chart-topping singles. Following these songs was his first number one, "In a Different Light." In addition, the single was nominated for a Grammy Award for Best Country Song. Both this album and its successor, 1991's I Thought It Was You, earned a platinum certification from The Recording Industry Association of America for U.S. shipments of one million copies.
Two more albums for Epic, 1992's From The Heart and 1994's More Love, were each certified gold. Stone has charted twenty-two singles on Hot Country Songs, with his greatest chart success coming between 1990 and 1995. In this time span, he charted eight Number Ones including: "In a Different Light," "A Jukebox and a Country Song," "Too Busy Being in Love," "Addicted to a Dollar,"and "Why Didn't I Think of That," plus fifteen more Top Five singles.
In 1995 he took on his first movie role, and in 2014 he released an album of demo sessions recorded over the last 20 years. After several years of alcohol abuse, Doug Stone is nearly five years sober and at the top of his game once again. With Doug Stone: The Acoustic Sessions just out, Stone continues to produce pure country gold. He'll be performing a solo acoustic show in Quanah.
Regarding performing his songs without a backup band, Stone said, "I never recorded a song I didn't believe in 100% and I think that has resonated with the fans. When you sing these songs as long as I have, you find that over the years you've made changes and the songs have adapted into something new. . . . People love the raw uniqueness of it. Hearing me tell stories and sing the songs just as I hear them. There's been something very special about that. It's easy to hide behind a backing band at times when you've got your live show put together. When it's just you and a guitar, there's nowhere to hide." He will take the stage at 7:30 PM.
Brison Bursey
Brison Bursey was born in Quanah, Texas and started playing music quickly thereafter. He and some high school friends formed a band that played in and around Quanah for friends and family, and eventually performed in front of 10,000 people at the Texas State FFA Talent Contest at the Fort Worth Coliseum. He formed The Brison Bursey Band in 2007, which released Bigger Sky and Expectations and Parking Lots and toured extensively to support those albums. After starting a family, Brison attended Texas A&M Law School and is currently chief legal counsel at Inova Partners in Weatherford. He is donating this performance in support of Save Star House, and will begin at 6:30 PM.